Unadulterated
Purchased by the Aigantighe Art Musuem, Timaru, for their permanent collection.

29 (Just Sold)
In memory of the twenty-nine miners who lost their lives in the Pike River Disaster on 19th November, 2010. An accident waiting to happen is not an accident.
Jade Pebbles (Just Sold)

Connected

Untitled 3 (Just Sold)


Abacus Series
I am using the symbolism of the early abacuses, man's oldest calculator. I include rock piles in reference to the original pebbles in the sand of the early abacus and to portray the way we calculate the value of water.



Gold, Diamonds and Water
Lake Edge (Just Sold)
Around Water (Just Sold)
Reverence (Just Sold)
1100x710 mm
Part of the blue planet(Just Sold)

Levels Mini 2
505x350 mm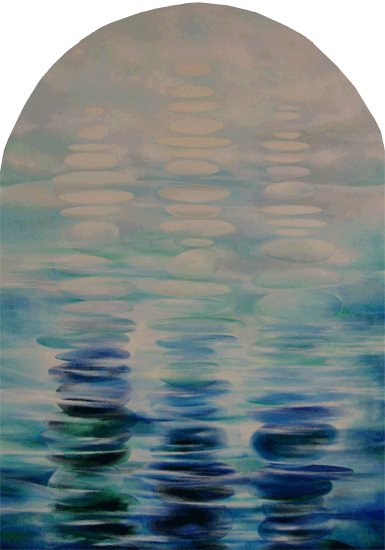 Levels
910x645 mm
And a Blue Whale
900x300 mm
Towers
760x760mm
Unadulterated II
Reservoir 2
303x1108mm
Great Southern Land (Just Sold)

1280x315 mm
Condoning Care
1100x300 mm